Preorder a New Volkswagen ID.BUZZ in East Rochester, NY
Volkswagen ID.BUZZ
We're very plugged in.
The new Volkswagen ID.BUZZ electric vehicle — an eco-friendly throwback to the VW bus — is equipped to provide you with the smooth, fun and efficient vehicle you desire. The VW ID.BUZZ EV boasts an unmistakable design that's making this new Volkswagen model a favorite among VW fans young and old. If you want to preorder a Volkswagen ID.BUZZ in NY and learn all there is about this model, stop by our Ide VW of East Rochester to chat with our team!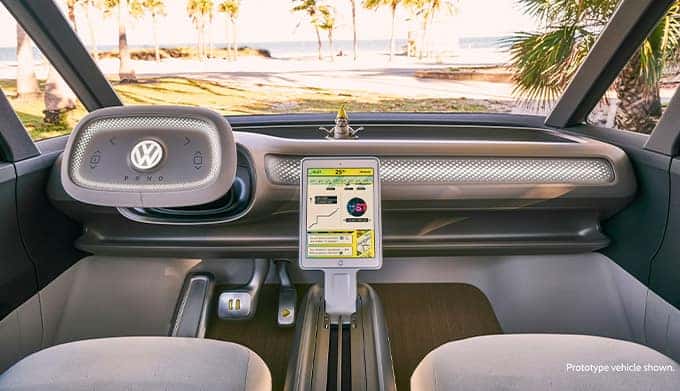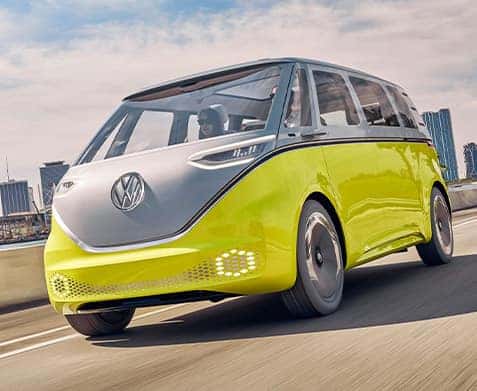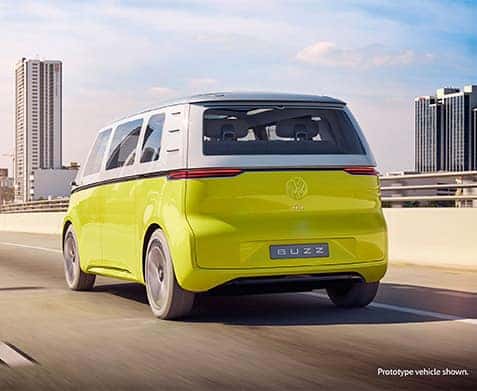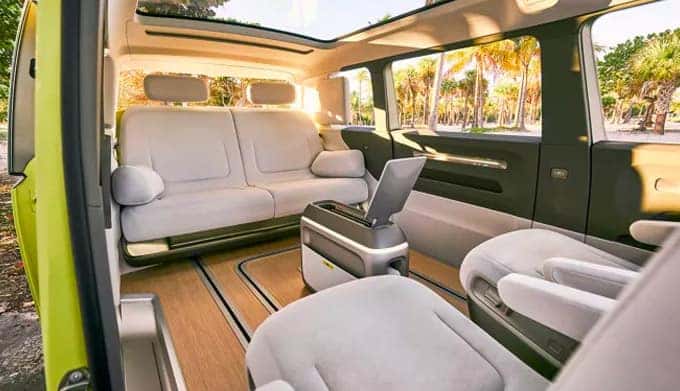 Volkswagen ID.BUZZ News & Updates
---
The Volkswagen ID.BUZZ concept vehicle is an eco-friendly VW model that's manufactured to be a successor to the iconic VW Microbus. The VW ID.BUZZ battery is expected to offer a combined-system power of 225 kW, while the ID.BUZZ range will ensure that your stops to recharge are few and far between. Take your adventures to the next level thanks to the new Volkswagen ID.BUZZ dimensions and ID.BUZZ interior, which provide the space and cutting-edge technologies you seek from a VW EV. Plus, with a long list of standard VW ID.BUZZ safety features and driver-assistive systems, you'll enjoy peace of mind as you cruise across the Great Plains and beyond.
Contact Ide Volkswagen
to learn all there is about the new VW electric bus release date and VW electric bus price. We'll put you on our ID.BUZZ preorder list so you can get the latest ID.BUZZ updates!
Concept vehicle shown. Not available for sale. Specifications may change